Reverse 911 Notifications

In our efforts to provide more reliable communications with residents and businesses in the borough, we have implemented Swiftreach Networks, Inc. as our emergency notification service provider.
Swift911™ in its simplest form is a system that makes phone calls to specific people or areas in the event of an emergency or for sharing important information. All the calls you receive will have the Caller ID of "Elmwood Park Borough" or "Elmwood Park Police Department".
If you are not receiving these calls, please click the above graphic to "Add/Remove Yourself", which will direct you to a form to fill out to add or update your contact information. You may also remove yourself from our lists.

Welcome to Elmwood Park, New Jersey!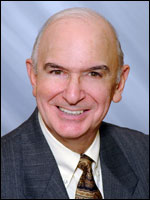 Welcome to our Elmwood Park web site. We hope that it meets with your approval and adds to your knowledge of our community.
A vast amount of Borough information has been included for you to access. Our plan is for the information to be continually expanded and updated.
We understand that the site can always use suggestions from the public and welcome submissions from our residents. Any ideas you have will be carefully reviewed and, if appropriate, added to the site.
On behalf of the Council, I thank you for visiting and invite you to come back again often.
Sincerely,
Richard A. Mola

About Elmwood Park, NJ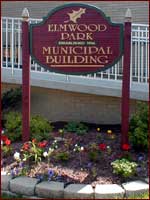 Welcome to the official web site of the Borough of Elmwood Park, in Bergen County, New Jersey.
Prior to 1916, the area which is now Elmwood Park was known as Dundee Lake, a section of Saddle River Township. Residents of the Dundee Lake area voted on April 18, 1916 to secede from Saddle River Township, to form the Borough of East Paterson. In 1917, residents of the Rosemont section of Saddle River Township voted to be annexed to East Paterson. In November of 1972, residents voted to change the name of the Borough to Elmwood Park. The new name became official on January 1, 1973.
As of the 2010, census there were 19,403 people, 7,089 households, and 5,075 families residing in the Borough. The population density was 7,129.8/mi² (2,757.4/km²). For additional information, please see Demographics.

Form of Government in Elmwood Park
The Borough of Elmwood Park was originally incorporated in 1916, and is governed by a Mayor and six-member Council whose members oversee the Borough's administrative agencies. The Mayor is elected directly by the voters to serve a term of four years. Members of the Council serve overlapping terms, with two members elected at large each year to serve for three years.
Under the Borough form of government, Council members act as the legislative body with the Mayor presiding at meetings and voting in the event of a tie. Most appointments are made by the Mayor with the advice and consent of the Council. The Mayor also annually assigns Council committee and liaison duties to effectively carry on the business of government.
This site contains extensive information on the Borough of Elmwood Park, in an easy-to-navigate format. If you are new to this site, or to the Internet in general, please review the tips below.
To see a schedule of upcoming Borough meetings, click "Upcoming Meetings" in the navigation menu on the left.
To view the agendas of upcoming meetings, or to read the minutes of past meetings, click "Agendas & Minutes".
If you need to fill out a form or application, click "Downloadable Forms" and scroll there for the form you need.
To view the annual municipal budget, click "Municipal Budget".
To contact various municipal officials, click to search the "Borough Directory".
If you have a commonly-asked question, click the down arrow on the Frequently-Asked Questions menu below, and choose your question from the selections that pop up.
If you're still having trouble finding what you're looking for, simply click "Search Site" and type in your inquiry. You will receive a page of results to narrow your search.